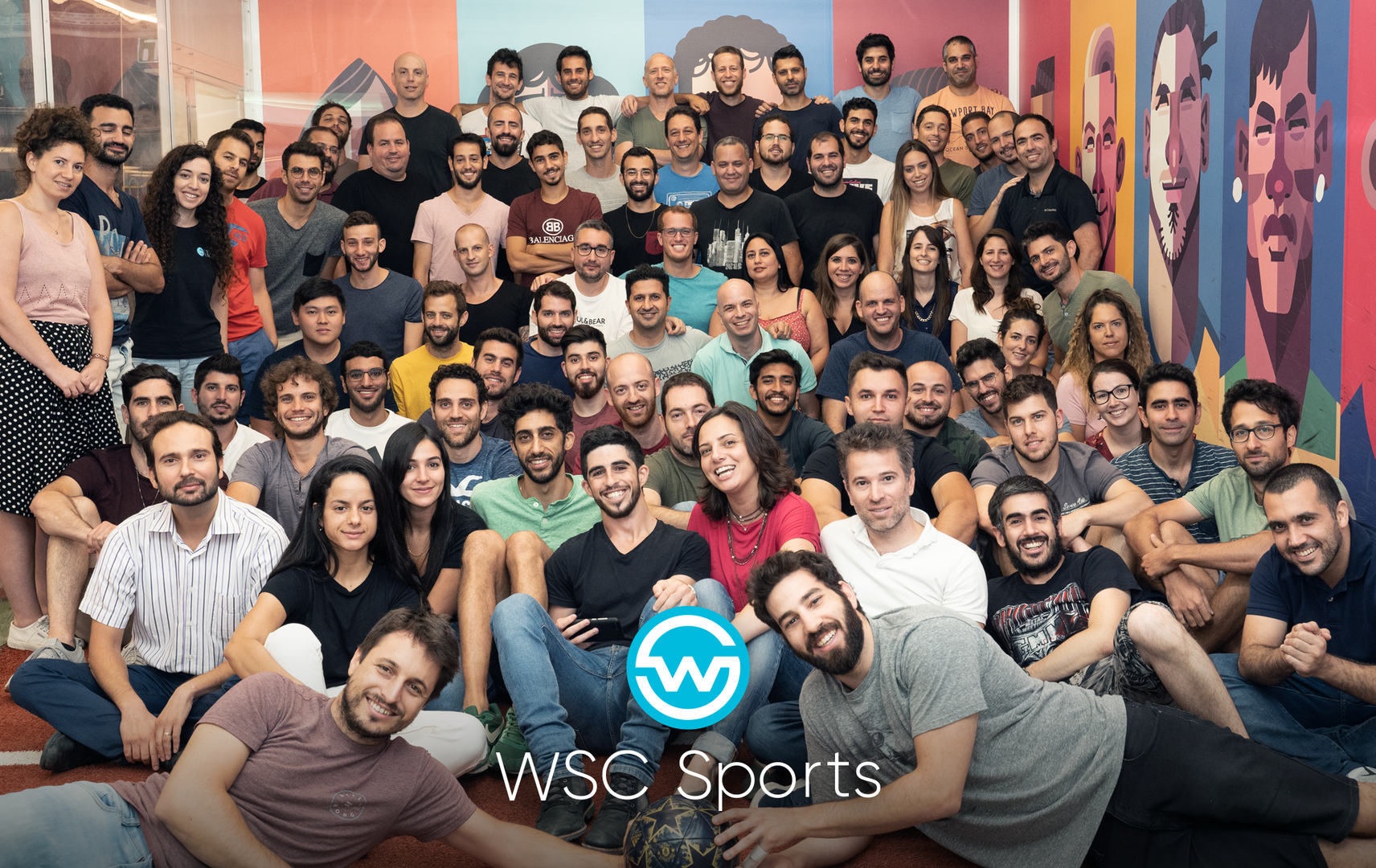 ABOUT THIS ENTRY
WSC Sports is driving the sports industry away from VOD, in a shift toward 'Video on Command', as we make it possible for sports fans to dictate what content they want to see, where and when.
How does this represent "Excellence in Engagement"?
In 2020 WSC Sports helped deliver a number of brand new engaging fan experiences.
Our platform enabled PGA Tour to show fans, for the first time ever, highlights of each and every shot from every golfer during tournaments on their TOURcast OTT platform. Fans can follow their favourite golfer(s) and now never miss a shot. This is taking golf coverage to the next level.
We brought automatically created NASCAR highlights to race fans the first time ever. Including new experiences such as footage from inside the car during races.
Whether it's providing short-form highlights for social media, or filling OTT services with video content, the scale and customisation the WSC Sports platform provides, allows media rights holders to deliver exceptional fan experiences and reach more people around the world than ever before.
In 2020 WSC Sports analyzed over 27,000 sporting events, created 1.5m videos, which added together makes over 38,000 hours of content!
Objective: WSC Sports' technology utilises AI and machine learning algorithms to automatically create real-time sports highlights, analysing, tagging and ranking each and every event that happens in a game. This allows media rights holders such as teams, leagues and broadcasters to distribute videos at a speed and scale not seen before, and empowers them to engage with fans, grow their brands and explore new monetization opportunities for their content.
Our key priority since the start of the pandemic was helping our partners through the most uncertain and challenging period they've ever faced. We helped them make the most of their archive content, developed new tools and features that offer new fan experiences and drive fan engagement. Our technology was a crucial tool in helping clients create a plethora of content to fill all their digital platforms so that engagement levels wouldn't drop while the live action was on hold. And as soon as sports returned, our technology helped deliver all the action to each and every fan as it happened, wherever they were, while stadiums were closed.
We were essentially an indispensable solution for our clients and a saviour for sports fans during 2020.
Strategy & Execution: WSC Sports' technology was purposely built to serve the sports world. We bring fans more content, in more places and deliver it faster than ever before with increased levels of personalisation. Not all fans are the same. WSC Sports helps reach them all.
2020 gave us the rare opportunity to bring forward the development of new features and tools, here's three noteworthy releases:
Our Magicrop feature uses AI to automatically track the point of interest (normally the ball) so the best action is not lost to cropping when preparing videos for social media: https://twitter.com/espn/status/1362973713868619778
Split-screen multi-video template: https://www.instagram.com/p/CDAuEYnMA2A/
Tweet embed video template: https://twitter.com/PurdueOnBTN/status/1309240143195246592
In addition to the above, across OTT platforms our technology is essentially giving fans the opportunity to direct their own coverage of their favourite sport, giving access to every event that happens in the broadcast right away. They can filter and search for specific events, players and plays, or even catch up to live through 'KeyPlays' for fans that missed the start of the action.
We also adapted our technology to support 5 new sports: Rugby, Skiing, MMA, Horse Racing, Car Racing.
Results:
WSC Sports knows that engagement creates monetization opportunities. Our ability to create an abundance of content at speed, and then properly utilize it, by delivering it at the right time, and on the right platform, brings unprecedented levels of audience engagement. More content, in more places, means more brand awareness, sponsorships, partnerships and advertising, WSC Sports helps unlock all these opportunities. Interestingly, with some clients, we found that money received through sponsorships alone, from just one tournament, covered the cost of adopting the WSC Sports platform.
We estimate that only about one-third of scheduled sporting events worldwide took place in March, but we saw that our clients, who compile most of the live events that got cancelled, created five times the number of content than in March 2019. Simply comparing our clients' engagement levels during 2020 with non-WSC Sports clients shows a significant difference.
Our proprietary technology puts WSC Sports in a league of our own when it comes to automated sports highlights and in the past year helped us sign over 50 new clients including FanDuel, NASCAR and Tencent. We also expanded our offerings into new regions: Russia, China, Brazil and India to name a few.
PRODUCTION
PRODUCTION
Co-Founder and CEO
Co-Founder and COO
WSC Sports
Co-Founder and CBDO
WSC Sports
Co-Founder and CTO
WSC Sports
BRANDS AT THE LIVE SERIES
CONTENT x SPORTS BETTING
Over two days, sports betting + media will converge to discuss the North American fan. Learn the insights and strategies needed to develop partnerships, create and monetize betting content, and drive critical revenue and engagement.
May 12-13, 2021 (Virtual)
TRANSFORMING THE NEXT DECADE
Hashtag Sports® is the leading platform for media and marketing professionals and the next generation of creative talent across the converging sports and entertainment industries.
From unparalleled experiences like our annual conference and the Hashtag Sports Awards presented with Budweiser to inspirational digital content and mission-driven initiatives, Hashtag Sports is the benchmark for fan engagement and the go-to resource for the development of a new sports and entertainment ecosystem powered by digital media, content, culture, purpose, and technology.